Hewlett Packard Enterprise Certificate of Competency (CoC) Program gives you an opportunity to excel with courses designed for the truly digital, modern workspace. Learn in depth and master disciplines, you'd only heard in intense technology spheres, so far.
Build a career that's future ready!

Ready. Set. Skill-up. Go.
Work your way to a great start in the corporate world with the HPE Certificate of Competency Program. Through relevant learning material and world-class assessments, HPE helps you prepare for career opportunities in a plethora of cutting-edge technology domains including Big Data, Cloud, Internet of Things, Mobility, Programming & Web Development, Networking, IT Management, OS Technology, Core Engineering and Cyber Security. So be a part of the HPE Certificate of Competency Program today and begin your journey towards a brighter future.
CoC Offerings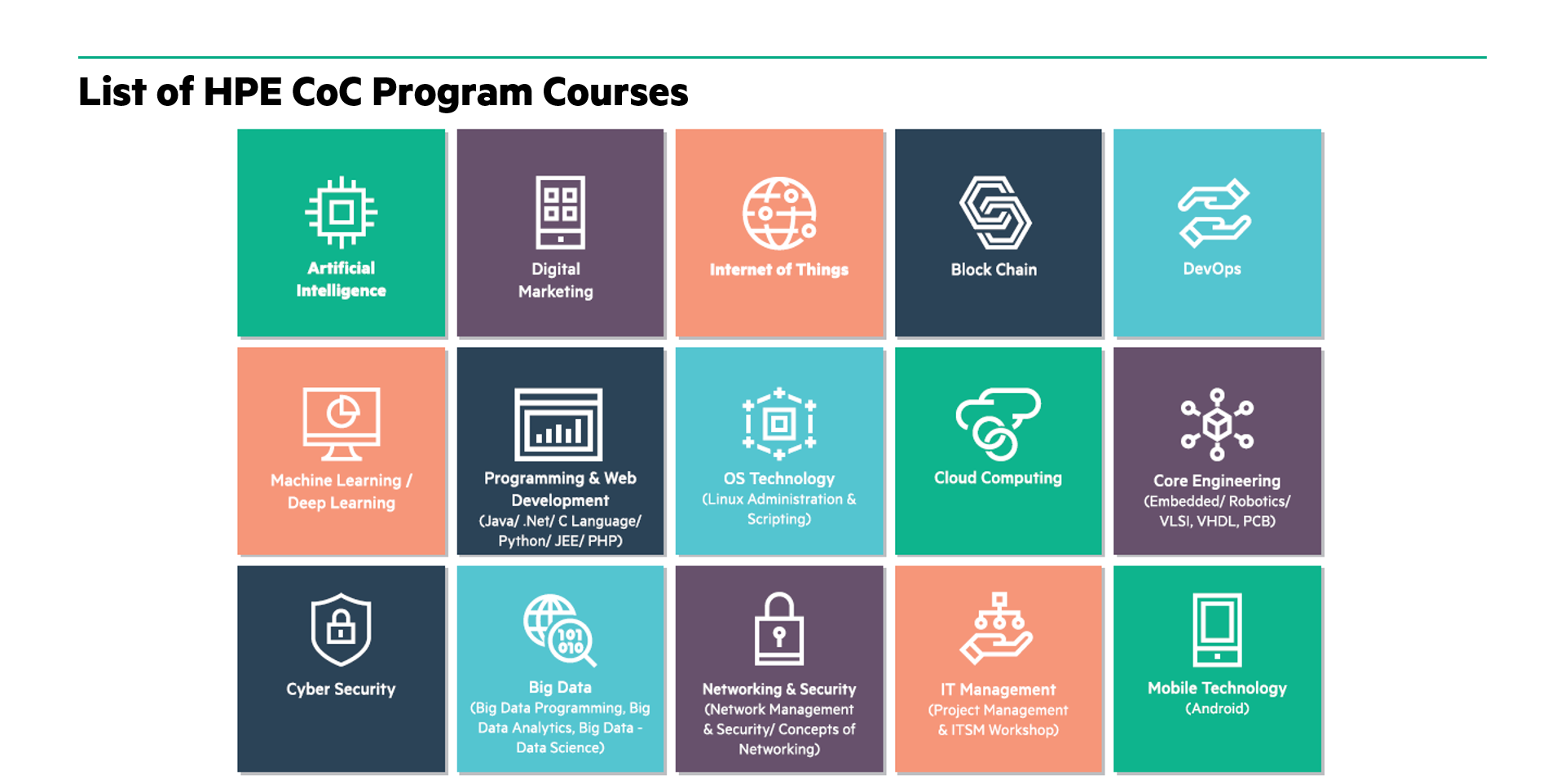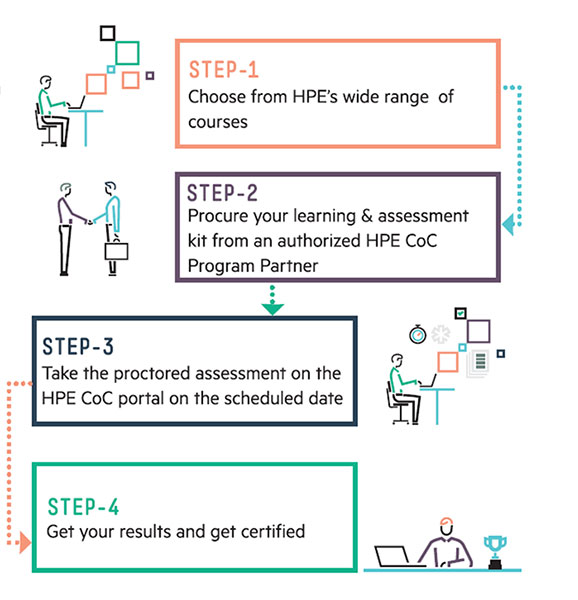 Sample Certificate
This is a kind of certificate a student will get on clearing HPE CoC Online Assessment Exam.